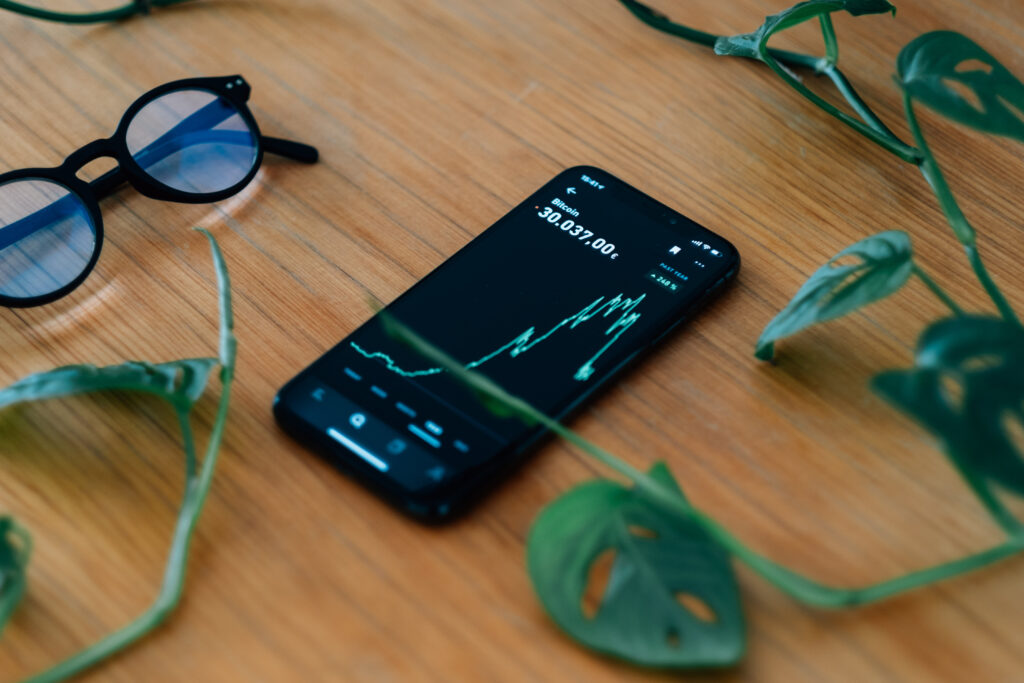 Mining is a new and popular way to earn cryptocurrency without having to put down money for it. And no, I do not mean underground or earth mining. This type of mining can be done online and is called "Cryptocurrency mining". The most widespread cryptocurrency is bitcoin. Let's take a minute to break things down.
First and foremost, what exactly is bitcoin?
To put it simply, bitcoin is an online currency; it does not physically exist. It's like digital cash. Bitcoins have their own value, and you can receive or send them to other people using a digital wallet. Apart from being in an online format, one of the main differences of bitcoins and other currencies is its independence. This currency is not controlled by governments, authorities or banks at all.
How do people "mine" bitcoin?
In short, bitcoin mining is the process of creating new bitcoins. This procedure is quite complicated (unless you are using ForestVPN and it works for you). To mine bitcoin, you have to use software to solve a certain algorithm. It's similar to solving a riddle or puzzle, and as a result, you gain bitcoins.
What is bitcoin used for?
Since bitcoins are a kind of currency, they are used for payment, and can be especially useful as they are quite universal — you can use them anytime and everywhere. Bitcoins can also be traded, but this is riskier since their value can change drastically.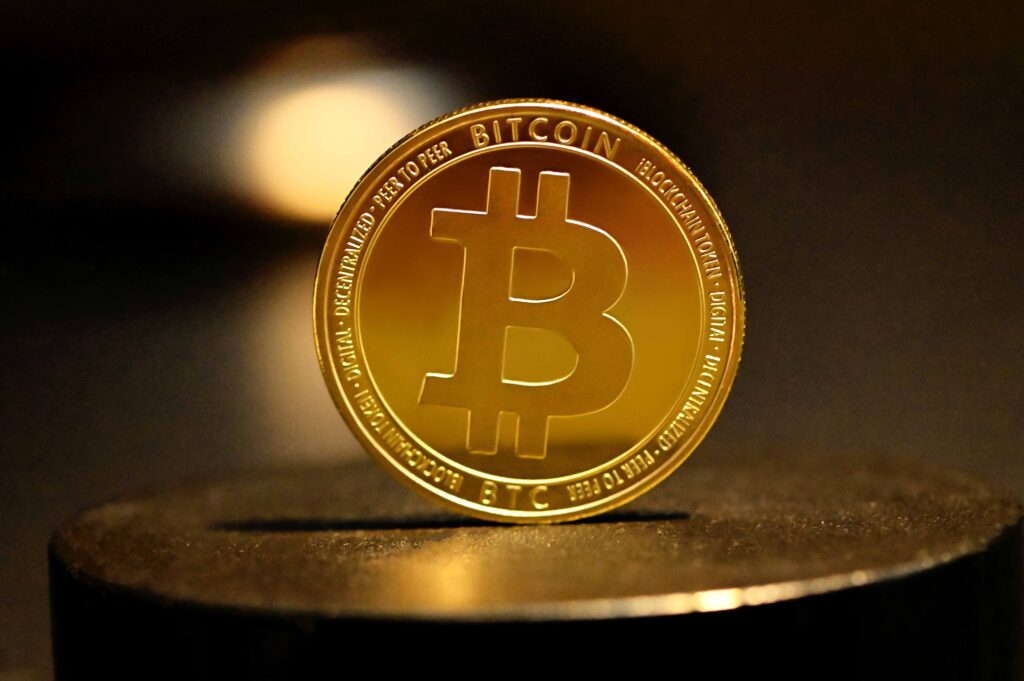 Now that we're all familiar with the basics, we can dive in deeper. Stereotypically, mining could be done only by a computer, but it also could be done with your mobile device.
ForestVPN can help you start mining right now, and, as we've mentioned in a few paragraphs above, it can do all the work for you. Seriously. All you'll need to do is press a couple of buttons. It almost sounds too good to be true, right?
How can ForestVPN help?
Apart from doing the mining for you, our VPN will also give you protection from hackers. And while mining, keep in mind that not only simple hackers exist – cryptohackers exist too. Why take a risk, if you can avoid it?
Indeed, another benefit is privacy protection. Our VPN will hide your digital footprints and secure your connection. No one will know what you are doing – even the government. I must say, it is also often advised to use VPN while buying or selling bitcoin.
If you happen to mine without our help, VPN will help you access restricted areas (coins, crypto exchanges, mining pools).
Last but not least, our VPN lets you change location. You can mine from any country without worrying about bans or restriction. Most countries have legalized bitcoin, but not all of them (for example China and Egypt), and no one will detect you in any scenario if you use a VPN.
Here is where you can select the location of your choice: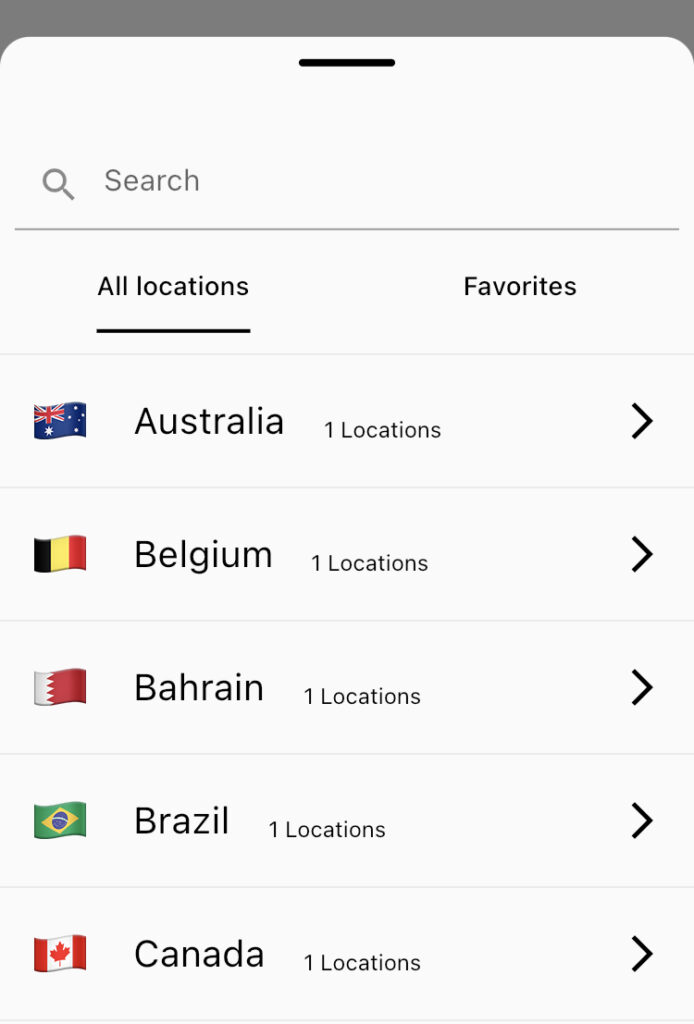 These locations are not the only ones available, ForestVPN offers a selection of 30+ countries.
How exactly can I start mining from my mobile device?

To start mining on your phone, you will need to download our app from App Store or Play Store. This is how it looks: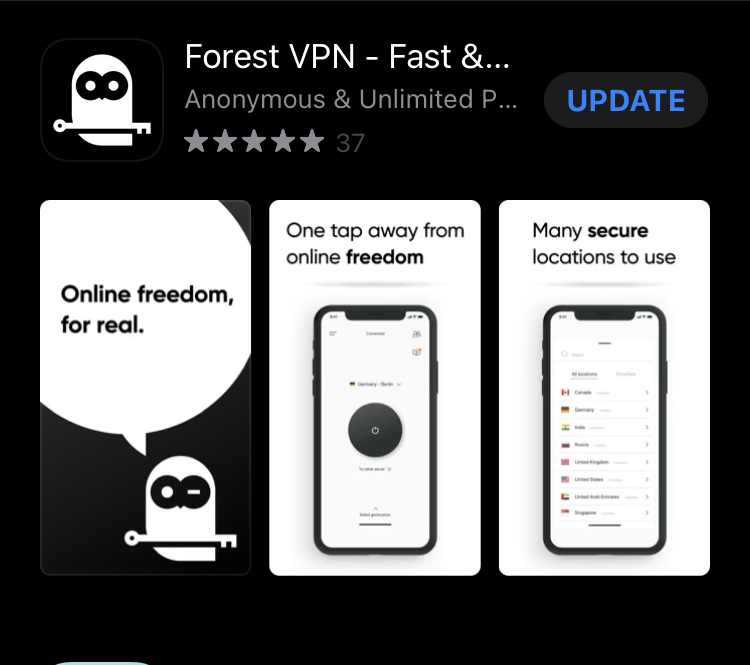 Once you've done that, open the "Cryptomining" option in the app. The next step is to choose what capacity of your phone's power you want to let ForestVPN use. That's it. From then on, ForestVPN will take care of everything on its own. You put your phone on charge, go to sleep and in the morning – voilà, ForestVPN helped you mine all night while you rest.
Frequently asked questions

How do I recieve my pay?
Eventually, you'll want to receive your pay. ForestVPN offers you two variants of transferring: you can link your card to the app, or if you happen to have one, you can add your cryptowallet and transfer your bitcoins there.
Is this feature free?
Initially, ForestVPN does not ask you to pay for the mining option; it is free. You will not waste a single penny by testing this feature, but the app does take 5% from your payout. If you sign up for Premium, there will not be any commissions.
Does mining in our app overheat the phone or make it slower?
Nope. ForestVPN uses an algorithm which prevents the program from affecting your phone in any way. What's more, you won't see any differences even while the mining option is on.
Does ForestVPN mine only bitcoin?
You can mine bitcoin, but that is not your only option. You can also mine other popular cryptocurrencies, for example: ethereum, tether, solana, terra, shiba, polygon, cardano, etc. Of course, ForestVPN won't stop surprising you here. Besides having a wide variety to choose from, our app can also automatically calculate the most profitable cryptocurrency at the moment and start mining it right away.
How can I contribute?
Here at ForestVPN, usability, customer service, privacy and security are important to us, and we hope you value them as much as we do. You can join us and boost our development. Simply downloading the app and registering (for free) would support us. We put a lot of work into our project and want it to strive. Getting 1 million active users would mean the world to us! For those of you who will support us and reach out during our first steps, we offer discounts and advantages in the future.
Start Mining Crypto on your Phone while it's charging!
*One time payment. Registration is limited by quota. Once the quota is full, the Get Early Access button will disappear, read more.